Superior Control of Wood-Destroying Insects
Wood-destroying insects can cause irreversible damage to your home. Prevent costly remodeling and choose 1st Choice Pest Solutions for proven treatment from a licensed team.
Protecting your home from:
Carpenter Ants
Powderpost beetles
Bark beetles
Wood borers
And other insect types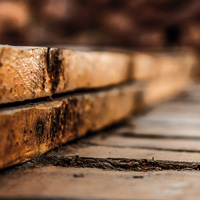 It starts with proper identification
Wood-destroying insects work behind the scenes in hidden areas that you typically can't see. A thorough inspection is necessary to identify them.
With us, you'll have Wisconsin State-certified technicians who know what to look for. You can count on prompt identification, and if needed, safe and effective treatments.
Get Pest Identification for FREE
The extermination experts from 1st Choice Pest Solutions are offering a free pest identification service. Contact us today to schedule your service.